© rené spalek • photography • spalek.com
pure reflexions
Fasziniert von der Überlagerung zweier Welten,
der scheinbaren Verbindung spiegelnder Reflexionen,
eingebunden in ihr natürliches Umfeld,
fotografiere ich in meinem Projekt"pure reflexions" Wasseroberflächen.
Fascinated by the superimposition of two worlds,
the apparent connection of mirroring reflections,
integrated into their natural environment,
I photograph water surfaces in my project.
.
Mit "pure reflexions" ist auch ein Fotobuch
mit 85 Abbildungen auf 90 Seiten entstanden.
Erhältlich in zwei Varianten:
1. auf 99 Exemplare limitierte grossformatige DeLuxe-Edition, signiert,
gedruckt auf hochwertigem mattem Papier, 
Hardcover-Format 33x28cm, Preis €130,- 

2. pure reflexions Fotobuch, signiert,
gedruckt auf hochwertigem Matten Papier, 
Format 25x20cm, Preis €50,- 
Alle Preise inkl. MWSt. zzgl. Versandkosten.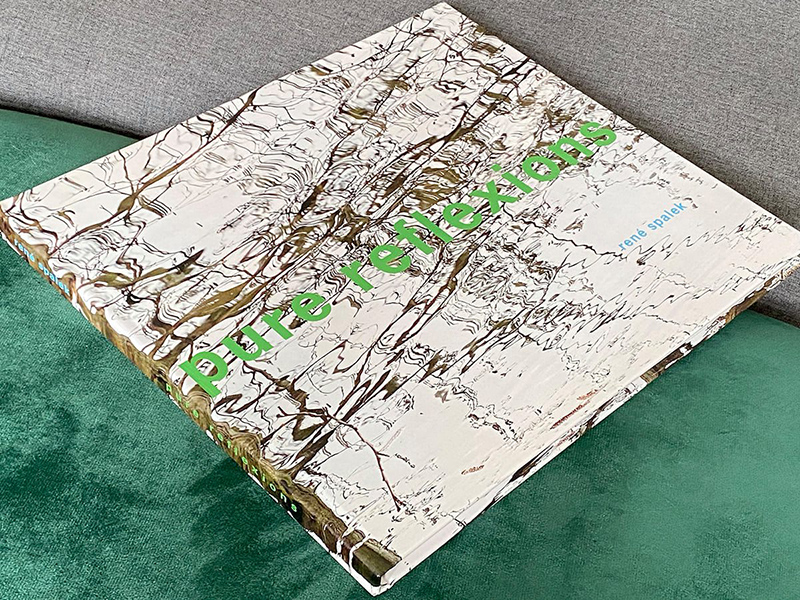 Order your "pure reflexions" book
with 85 illustrations on 90 pages.
Available in two variants:

1. signed and limited to 99 copies large format DeLuxe artist edition,
printed on high quality matte paper,
Hardcover format 33x28cm, price €130,-.

2. signed pure reflections photo book,
printed on high quality matte paper,
format 25x20cm, price €50,-.
All prices incl. VAT plus shipping costs.

.
Die beste Nachricht zum Schluss:
Das Projekt geht mit neuen Motiven weiter.

The best news at the end:
The project continues with new motifs.